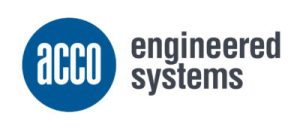 ACCO Engineered Systems
Since 1934, owners and builders have selected ACCO Engineered Systems to design, install, and maintain hundreds of thousands of mechanical projects.  ACCO is an employee-owned company dedicated to the design, fabrication, installation, maintenance and service of commercial and industrial HVAC, refrigeration, plumbing, process piping, and building automation systems.

Sunbelt Controls
Sunbelt Controls is a leading full-service building automation contractor for new construction and retrofit projects in the Western United States. Sunbelt provides complete, fully integrated, single-source solutions ranging from engineering applications and automated control systems to design assistance, sustainable maintenance service, retro-commissioning, and energy rebate supported projects.

Sunbelt Electric
Sunbelt Electric designs, installs and repairs electrical systems in industrial and commercial buildings throughout the Western United States. Its greatest asset is the employees' depth of experience and ability to execute low, medium and high voltage projects. We work on commercial buildings, industrial equipment, water treatment plants and refineries; in both private and government-owned locations.

Smith MEP
Smith MEP is a reputable contractor based out of Santa Maria,CA that has served the region since 1989. Smith provides mechanical, electrical and plumbing subcontractor services, in addition to specialty general construction services for commercial, industrial and residential clients in California's Central Coast and Central Valley from Fresno to Bakersfield. Smith's management team has a vast array of experience and versatility in all facets of construction, service and maintenance. Their reputation of providing quality work at competitive prices has made them a preferred contractor for many regional clients.

AES Industrial
AES Industrial (AESI) pairs an engineering-oriented approach with skilled union labor to offer a variety of mechanical-Industrial applications, including piping fabrication, welding, scanning, industrial refrigeration and site utilities services to its valued clients. AESI's design resources include the latest in 3-D modeling, value engineering, fabrication and installation, piping and refrigeration services. AESI has an industry-leading safety record and a reputation built on the quality systems it installs and maintains.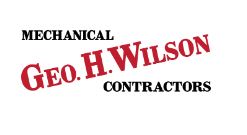 Geo. H. Wilson
Geo. H. Wilson has been a fixture in Santa Cruz and the surrounding Central Coast of California since 1921 with a consistent reputation for quality work. Geo. H. Wilson has evolved from its roots to the present multi-dimensional mechanical construction company. GHW employees provide quality service while using proven equipment and products for improving plumbing and heating infrastructures to schools, hospitals, institutions and homes throughout the Monterey Bay area. As a matter of culture, the GHW staff welcome the challenge of being community leaders with sustainable best practices and new design innovations.