Vista Del Pico Elementary (Inspiration View Elementary)
Proudly serving "Educational institution" clients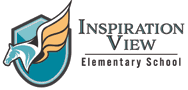 Vista Del Pico Elementary (Inspiration View Elementary)
Vista Del Pico Elementary is a new construction D-49 School located in the Banning Lewis neighborhood of eastern Colorado Springs. The two story, 70,554 sqft school is set to open for the 2019-2020 school year and will serve students in Pre-School through Fifth Grade.
Project Specifics: GMP project, completed in budget and ahead of schedule
Plumbing Specialty Systems: 2500-gallon grease interceptor, gas fired domestic water heaters, 13 restroom groups
Mechanical Specialty Systems: Heating water boilers, Gas fired domestic water heaters, multiple CRAC units, Grease hood exhaust and make-up air, 9 RTUs, 61 VAVs
We look forward to speaking with you about your project.